<Short movie> Agro-financing in Uganda
Uganda
May.13.2022
Farmers' worries in Uganda are not about to end. Most Farmers grapple with a lack of financing to buy inputs, start alternative sources of income and often experience uncertainty of the climate among other things. However, SAA is working with them on the ground to equip them with the skills to organize under their various groups to access finances for production.
SAA Publications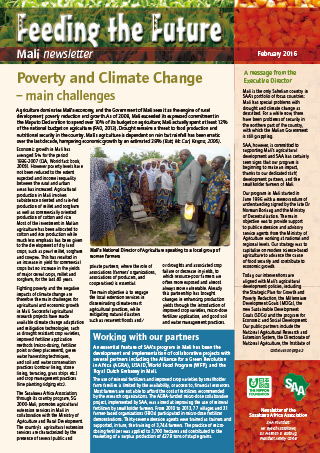 Electronic versions of Feeding the Future are available here.
To be kept informed of Feeding the Future updates and news via e-mail or to order printed copies, please use our contact form here.