New technology helps farmers improve onion shelf life
Nigeria
March.25.2023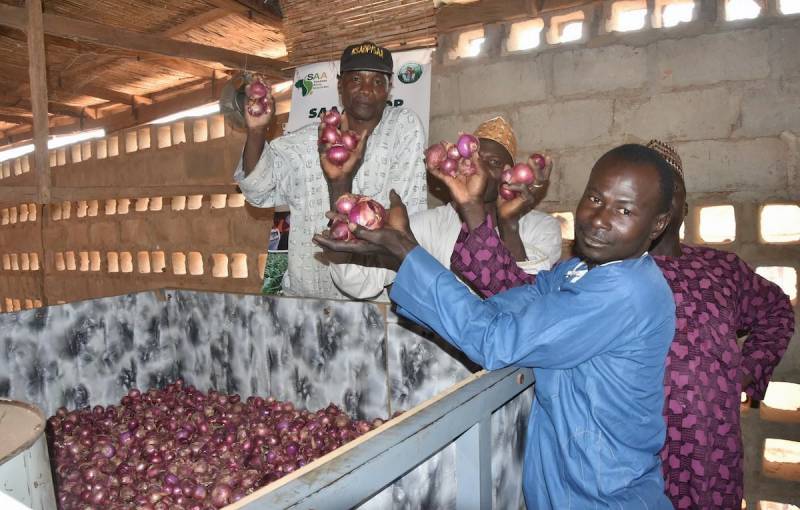 Due to postharvest losses, related to gaps in the proper storage of produce, Nigeria loses as much as 50 percent of its onion harvests.
However, recently farmers have been embracing the Artificially Aerated Onion Storage Technology (AAOST), which is designed to increase the shelf life of harvests, and, ultimately, farmers' income.
First piloted by SAA-Nigeria under the Kano State Agropastoral Development Project (KSADP), the technology has been widely accepted across three administrative subdivisions in Kano State.
(Moving the below table here will give more sense, as it speaks to the paragraph above)
Mallam Sanusi Abdullahi, the Chairman of the Badume market Onion Dealers Association, says that since its establishment in the market community, the 10-tonne AAOST has gained popularity among farmers, due to its efficacy in onion preservation.
BENEFICIARY COMMUNITIES/LGAs

| | | | |
| --- | --- | --- | --- |
| s/no | Community | LGA | No of the targeted beneficiaries |
| 1 | Yadakwari | Garun Mallam | 750 |
| 2 | Bagwai town | Bagwai | 750 |
| 3 | Badume | Bichi | 750 |
Mallam Sanusi Abdullahi commented "Before the intervention, onion farmers in the region spent several years looking for dependable and cost-effective storage methods to cut post-harvest losses and sustain their businesses, but often with little success. The AAOST facility has reduced onion storage losses by about three-fold, barely six months after it was commissioned for use."
"This storage technology by SAA is very effective; we stored 30 bags for six months, and we were able to recover almost everything, only two bags perished, compared to last year where half the onions stored perished – incredible! As a result, most of our colleagues left to explore other businesses to sustain their families. But with the introduction of SAA's new onion storage technology, all these are stories of the past now," he said.
A solar-powered fan keeps the Onion neck tissue and outer scales dry. The system is programmed to work 12-hours per day and the fans only kick in every alternate hour, to avoid too much air flow across the bulbs, which can lead to more losses.
Due to its proven success rate, ease of use and low maintenance cost, onion farmers are now willing to increase the number of aerated storage facilities in their locations. Each unit costs USD 6,500, equivalent to NGN 2,860,000, and the association's leaders have started mobilizing members to raise funds to expand their facilities.
Driven by the success of the AAOST facilities in 2022 SAA, through the KSADP, is establishing an additional 20 facilities this year to help address onion storage losses and to boost farmers' income in the state.
Retrieved from SAA E-Newsletter, issued in March 2023 with Focus on Nigeria
SAA Publications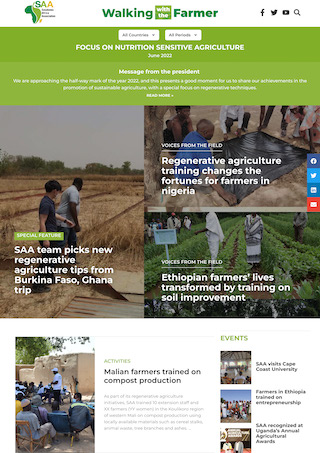 SAA publishes a bimonthly e-newsletter reporting on SAA activities.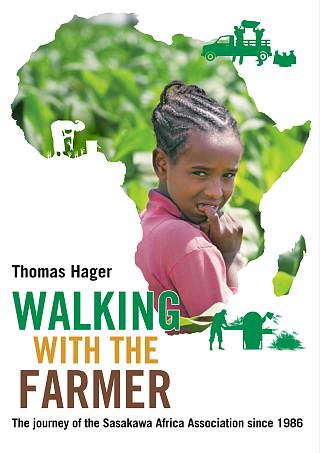 This book chronicles the history of SAA from its inception to the present.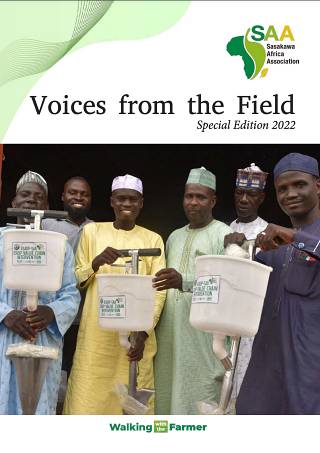 This is a special edition of the "Voices from the Field" articles.