Empowering people with disabilities
Nigeria
March.25.2023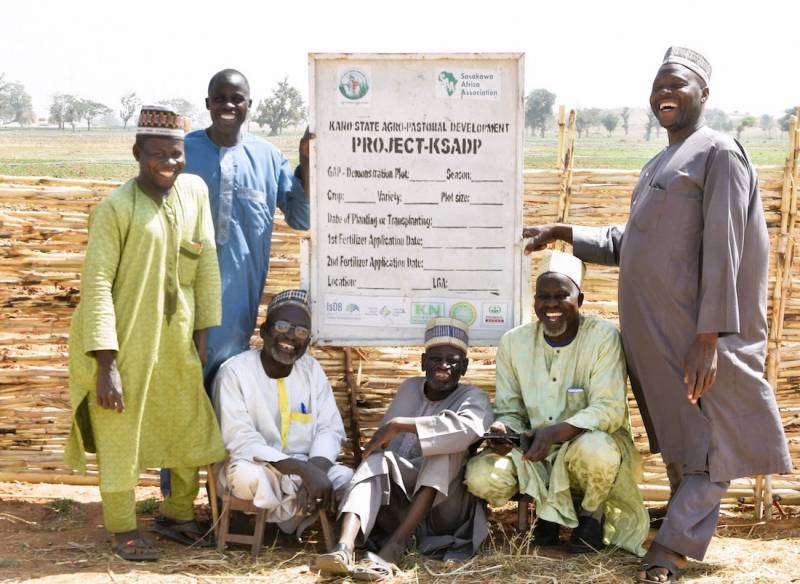 In Nigeria and several other African countries, many People with Disabilities (PwDs) are resource-constrained, with some resort to begging for alms on the streets. In 2018, SAA-Nigeria initiated a program to empower PwDs, in the Tudun Wada community of Kano state, northwest Nigeria.
The Tudun Wada PwDs Association members were first trained on Good Agricultural Practices (GAP), group dynamics management, enterprise management, agribusiness, and collective market access. SAA further supported the group with quality farm inputs, enabling them to host demonstration plots and engage in individual farming activities. Following the training in the first year, the group cultivated 0.25Ha and harvested 12 bags of maize, equivalent to 1.2MT. They collectively sold all their produce that season and expanded the group farm to 0.5Ha and 1Ha in the subsequent two farming seasons.
A retired SAA Community Based Trainer (CAT), Muhammadu Yaro Tudunwada, explained that the SAA intervention transformed the lives of the group members, drawing some from street begging to become well-trained farmers capable of functioning as Community Based Facilitators (CBFs).
Tudunwada said, "The group's success is evident in the establishment of secondary groups in Tudun Wada and Doguwa. When Sasakawa started working with them in 2018, they were happy with the harvest, and immediately increased the size of their farms the following season, which became a continuous process. They used the proceeds to set up small businesses and empower their spouses. No association member or their family is begging; they are all now experienced and prosperous farmers. I am happy to have witnessed this transformation".
Khalid Muhammed Tudunwada, the group's chairman, said, 'We have stopped begging for alms on the streets of Tudun Wada and our members are now successful farmers and small traders. We engage in group farming and store farm produces, using the proceeds to support our members through low-interest loans. It will surprise you to know that even the non-disabled members of the community come to us for loans. We no longer beg; we have enough to feed and support our families".
"SAA taught us the importance of working together as a group, and our self-confidence has been restored. We no longer see ourselves as outsiders of society and we work hard in order for our children to attend public schools, instead of following us to beg." he continued.
Retrieved from SAA E-Newsletter, issued in March 2023 with Focus on Nigeria
SAA Publications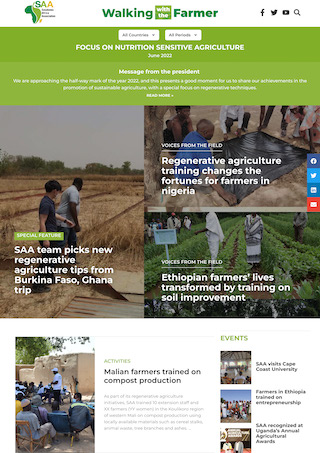 SAA publishes a bimonthly e-newsletter reporting on SAA activities.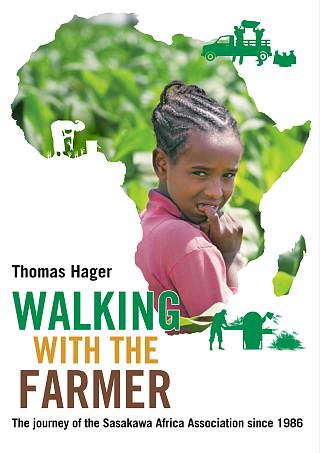 This book chronicles the history of SAA from its inception to the present.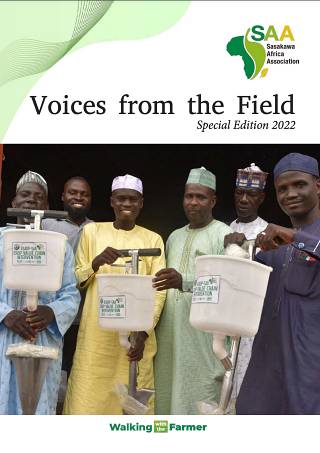 This is a special edition of the "Voices from the Field" articles.