Malian farmers' life transformed through kaba nônô processing
Mali
July.30.2023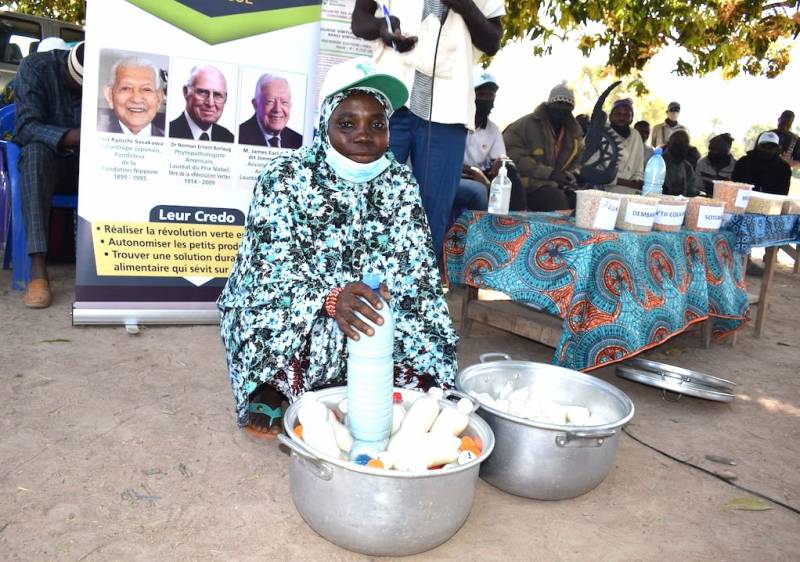 Just five years ago, Mrs. Sanata Coulibaly Kone, from the Koloni-Boundio Village in South-west Mali, was struggling to take care of her family, as she entirely relied on her husband, a person living with disabilities.
However, things changed for her when she attended a one-week SAA training in 2017, which covered the processing of maize into yogurt, locally called kaba nônô, and fonio into doughnuts, cakes, and biscuits. Eager to change the fortunes of her family, Sanata started an enterprise around the production of maize yogurt, which she sells within her village and during the weekly market at Boundioba, a neighboring village 3km away.
She makes the yogurt from a specific white maize variety, "Dembagnuma", which contains high levels of essential nutrients such as zinc, protein, and Vitamin A. The maize used is partly sourced from her own production and other farmers in her village cooperative.
Today, Sanata processes 2.85 kg of maize to produce 28 bottles of 33cl yogurt, which she sells at FCFA 250 per unit. This generates her a daily net profit of FCFA 3,580 (USD 5.85) for total of FCFA 25,060 (USD 40.94) per week.
"These increasing revenues have enabled me to comfortably take care of my family's daily expenses, pay my dues to the cooperative and other social groups, purchase agricultural inputs, and cover other expenses for my maize and rice farms, while relieving my husband of some responsibilities," she said.
In 2022, she opened an account with a local bank, where she is saving towards expanding her business, for increased income and the creation of employment opportunities for others in her community.
Retrieved from SAA E-Newsletter, issued in July 2023 with Focus on Mali
SAA Publications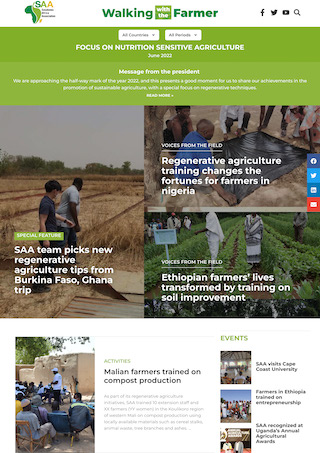 SAA publishes a bimonthly e-newsletter reporting on SAA activities.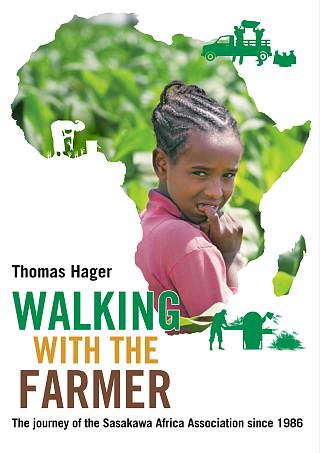 This book chronicles the history of SAA from its inception to the present.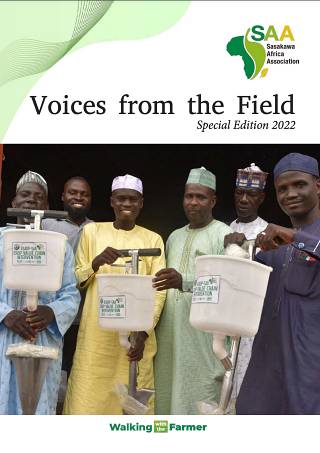 This is a special edition of the "Voices from the Field" articles.