The Kano State Agropastoral Development Program supports small Agro-Input Retailers to Thrive
Nigeria
September.25.2023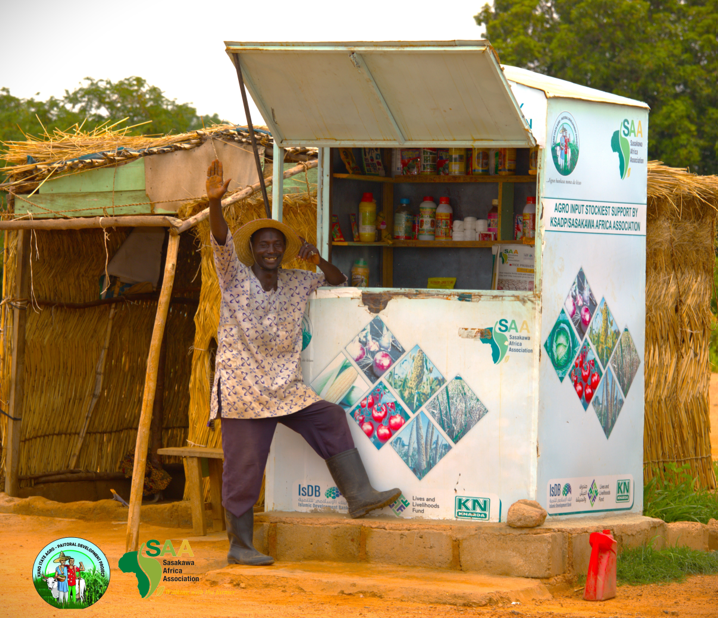 A beneficiary of the KSADP Input stockist support in Dabino community, Bagwai Local Government Kano State, Nigeria
Small agro-input retailers play a vital role in the agricultural sector, providing farmers with essential inputs such as improved seeds, fertilizers, and pesticides. However, many agro-input retailers in Kano State, Nigeria, struggle to make profit.
This is changing with the intervention of the Kano State Agropastoral Development Project (KSADP), which is funded by the Islamic Development Bank (IsDB) and Lives and Livelihoods Funds (LLF).
The project launched an intervention to help small agro-input retailers improve their businesses by training 94 retailers on product presentation, customer service, inventory management, and marketing techniques. It also provided them with branded kiosks, improved seeds, pesticides, and airtight storage PICS bags.
One of the beneficiaries, Ibrahim Kura from Dabino community, Bagwai Local Government, says his sales have increased from about USD 26 to USD 260 per month. He also improved his customer service and inventory management skills. The branded kiosk he received from the KSADP has helped him to attract more customers, while the seeds and PICS bags have helped improve crop yields and storability of excess harvest, respectively.
"I used to struggle to make profit from my agro-input business," says Ibrahim. "But after participating in the SAA/KSADP empowerment program, I learned how to present my products more efficiently, provide better customer service, and manage my inventory. Now, I'm making a much better profit, and I can help more farmers."
Ibrahim Dabino

,

during a visit to his branded Kiosk in Dabino community, Bagwai LGA Kano State Nigeria.
The success of the small agro-input retailers is a win-win for everyone, according to Mr Abdulrasheed Hamisu, Project Coordinator of KSADP at Sasakawa Africa Association. Farmers have access to the essential inputs they need to improve their yields, and retailers can make a living and support their families. The KSADP is helping to build a more prosperous future for farmers and retailers in Kano State.
For more information
Contact: Communication Officer, Sasakawa Africa Association- Nigeria
No.8 Kura Road, Off Magajin Rumfa Road, Nassarawa GRA PO Box 5190, Kano, Nigeria
+234-806-65763542
SAA Publications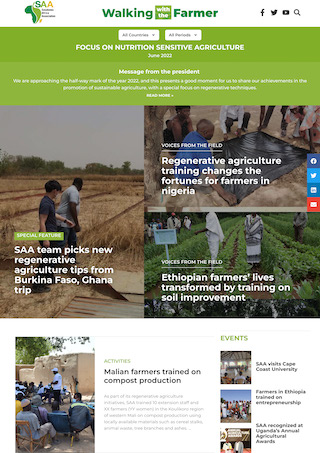 SAA publishes a bimonthly e-newsletter reporting on SAA activities.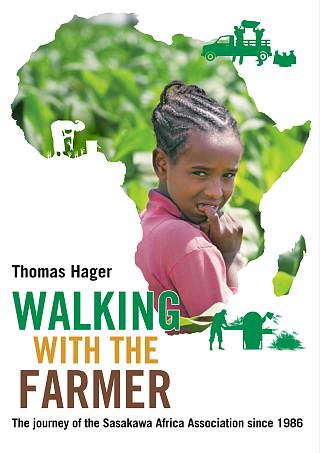 This book chronicles the history of SAA from its inception to the present.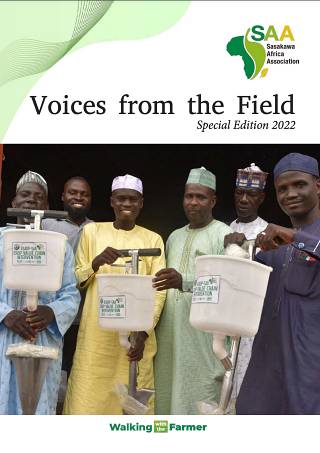 This is a special edition of the "Voices from the Field" articles.