After setbacks to abundance: Kole farmer finds success in soybean
Uganda
September.30.2023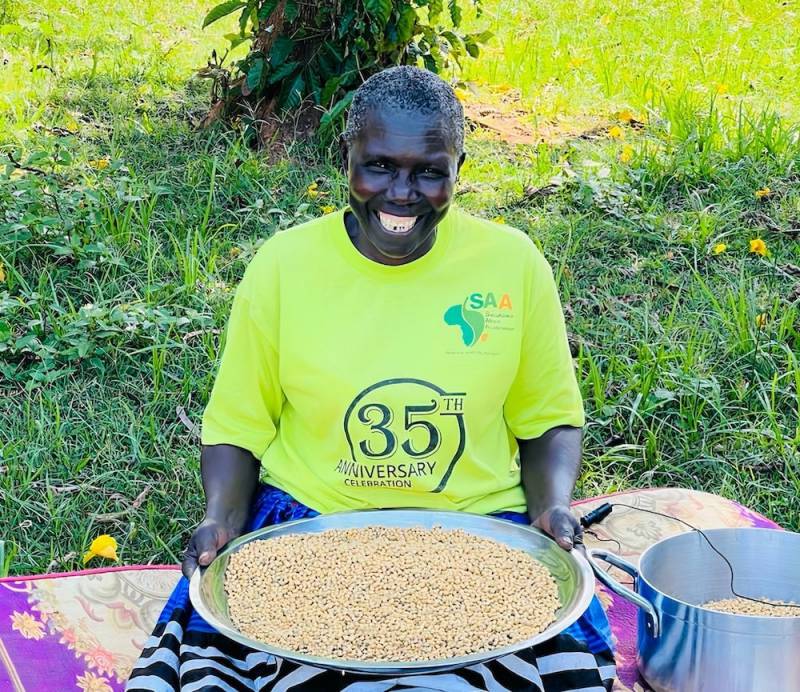 Esther Apio, a 40-year-old farmer from Kole District, Alito Sub- County, faced persistent losses in her poultry farming for years, driving her to shift towards soybean farming, which seemed promising as she could harvest in six months. However, prolonged drought stress caused her surviving bean pods to shatter, leading to grain waste and loss of income.
"After years of struggling with poultry farming, shattered pods and wasted grains left me disheartened," she lamented.
Her life transformed when a friend introduced her to Sasakawa Africa Association's (SAA) Regenerative Agricultural Program for Tomorrow, which champions Regenerative Agriculture (RA) technologies, especially in the soybean value chain. From the program supported by The Nippon Foundation, Esther and her cohort learnt about crop diversification, drought-tolerance, early-maturing, disease/pest-resistant soybean varieties, and other regenerative agricultural practices. This new knowledge transformed her life.
| | |
| --- | --- |
| | |
In the first season of 2023, she cultivated the recommended improved soybean varieties such as MAKSOY 6N and 3N. By closely monitoring weather patterns and following SAA's guidance on timely planting and weeding, coupled with integrated RA practices, such as judicious use of fertilizers, she managed to reap 6,720kgs of soybean from her 8-acre farm. This yielded her UGX 10,752,000 in sales allowed her to comfortably pay children's tuition fees and set up an agricultural input shop at the Anekapiri market in the Alito town council.
"With Regenerative Agriculture practices, soybean farming has proven to be a profitable business," she said.
Retrieved from SAA E-Newsletter, issued in September 2023 with Focus on Uganda
SAA Publications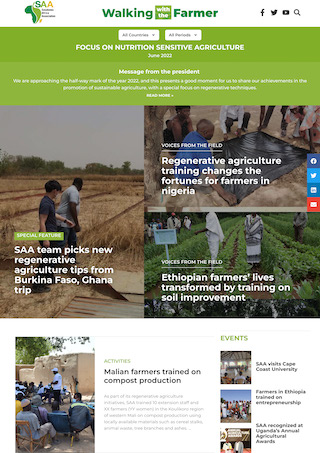 SAA publishes a bimonthly e-newsletter reporting on SAA activities.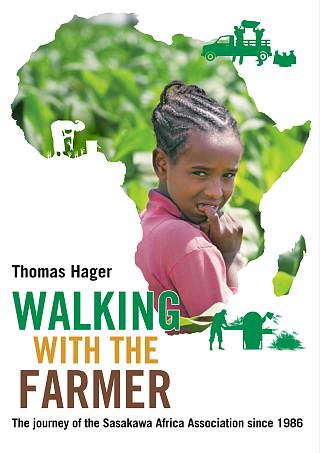 This book chronicles the history of SAA from its inception to the present.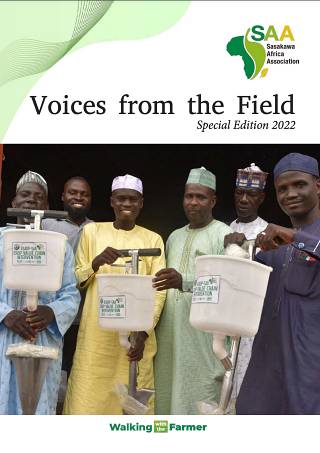 This is a special edition of the "Voices from the Field" articles.