"My dream to educate my children has come true"
May.11.2016 / Uganda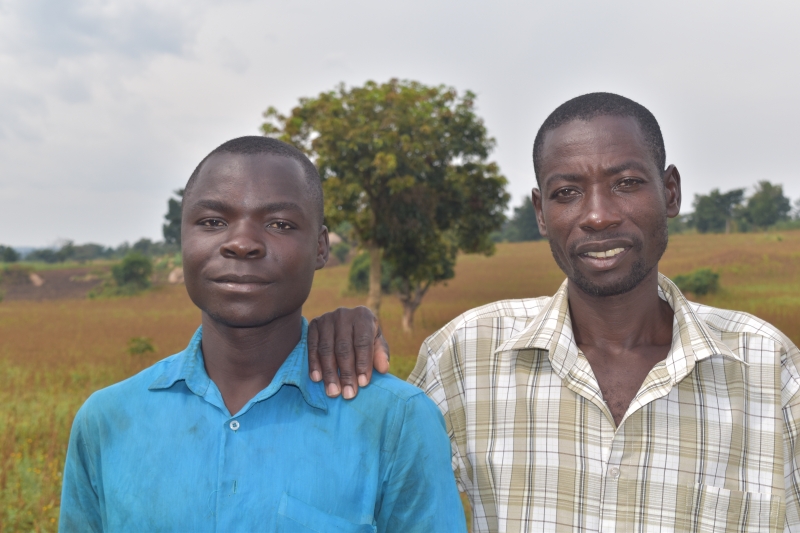 In Uganda Bugiri district, Nankoma sub-county, George Mutebe is now a proud farmer with his four-acre Mak Soy 3N variety bean field, after observing SG2000/aBi Trust soybean production demo in 2013. He learned proper agronomic practices for soybeans and adopted the technologies and cultivated four acres.

George recalls: "It was 2013, Mrs. Kemigisha Rosette, Program Officer of SG 2000, came to the marketing center and trained us on good agronomic practices for soybeans including planting in lines. After the training, I was selected to host a one acre demonstration for soybeans for our group. We planted 15 kg. Out of the 15kg I was given, I got six bags, or approximately 600 kg. I got money out of that demo selling a kg for UG shs 2,000. I used that money to procure seeds and cultivated 7.8 acres in 2014. From that I harvested 3,500 kg of Soybeans that I sold at 2,000 UGshs per kg making a gross income of UGX 7,000,000 (US$2,500). The accrued money helped me to take send my children to a boarding school and meet our basic family needs."

Jacob George, the son who is now going to university, thanked everyone who had done good work with his father to achieve his dream of educating his children. He further said that after school, he will assist his father with other businesses so that he does not depend only on farming. "Besides that I want to thank the Sasakawa Global 2000 team and I wish to be like you after completing my studies," he aims.

SAA Publications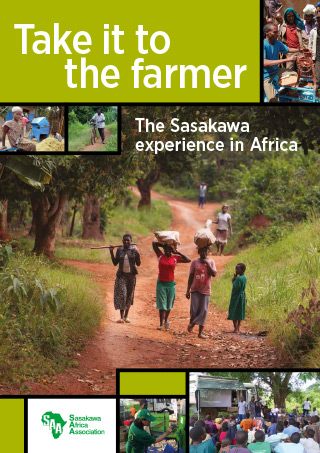 September.23.2016
Electronic version of SAA History Book is available here.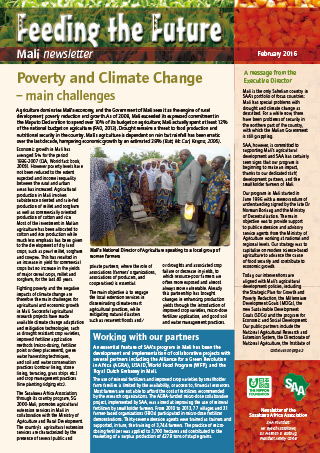 September.23.2016
Electronic versions of Feeding the Future are available here.
To be kept informed of Feeding the Future updates and news via e-mail or to order printed copies, please use our contact form here.