"SG 2000 empowered our women processors"- Mwidu Naome.
May.11.2016 / Uganda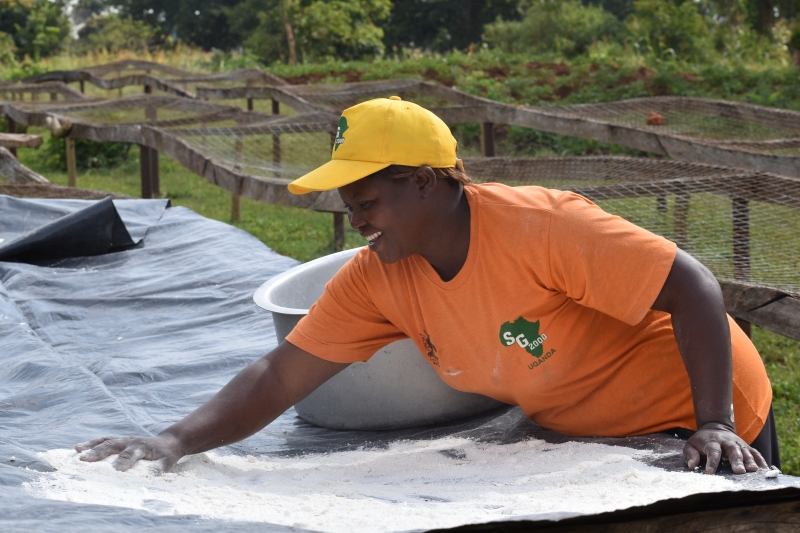 News from the Pallisa Agri-business Training Association (PATA), in the Pallissa District of the Eastern Region of Uganda. PATA is one SG 2000-Uganda model, housed in One Stop Center Association (OSCA) to promote crop value chain activities. There are other 22 sister organizations with at least 25 members each. The Association processes Cassava into good quality flour and was provided with grating and pressing machines, drying racks and tarpaulins.

Mwidu Naome, the center manager and trainer was trained by SG 2000. She is also the secretary of the village agro-processing group. The major focus of this was Cassava. They are producing Cassava products like gali, bagia, other confectioneries, and also run a bakery. These processors were trained by SG 2000 on postharvest handling, processing and marketing. The group also benefitted from the SAA – Farmer Bases Organisations (FBOs) project with a revolving fund to promote their agro-business activities

Naome recalled: "SG 2000 played a big role in improving our lives. SG 2000 built and equipped the center, and trained agro-processing groups. Though we have some men in the group, women benefited most from SG 2000 interventions. Personally, as a woman, I have managed to do many things that include paying school fees for my children, and building a house."
"SG 2000 strengthened us further through its FBO project that enabled us access a revolving fund which enabled us to acquire a grain milling machine," Naome added that they were also having village savings groups structured from the villages up to the apex association, PATA. "With the acquired knowledge on postharvest handling and agro processing, farmers have been able to supply quality products like High Quality Cassava Flour to food industries like wood mill millers. We have also signed an agreement with Uganda Breweries to supply them with HCF. Through the knowledge we have acquired from SG 2000 projects and training, many farmers have benefited."

SAA Publications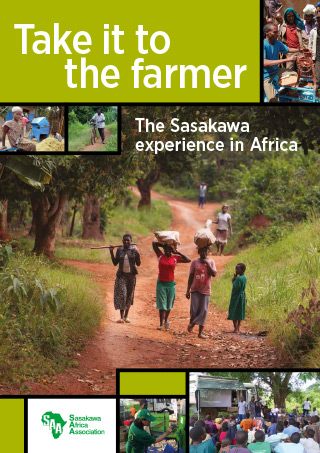 September.23.2016
Electronic version of SAA History Book is available here.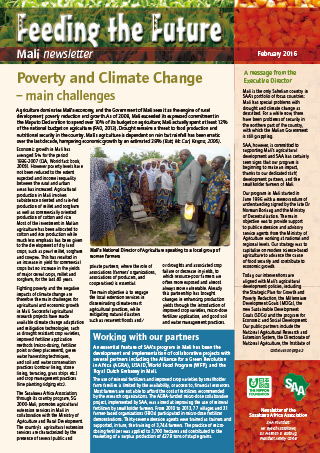 September.23.2016
Electronic versions of Feeding the Future are available here.
To be kept informed of Feeding the Future updates and news via e-mail or to order printed copies, please use our contact form here.