Maico Kaiondo, disability is not inability.
May.11.2016 / Uganda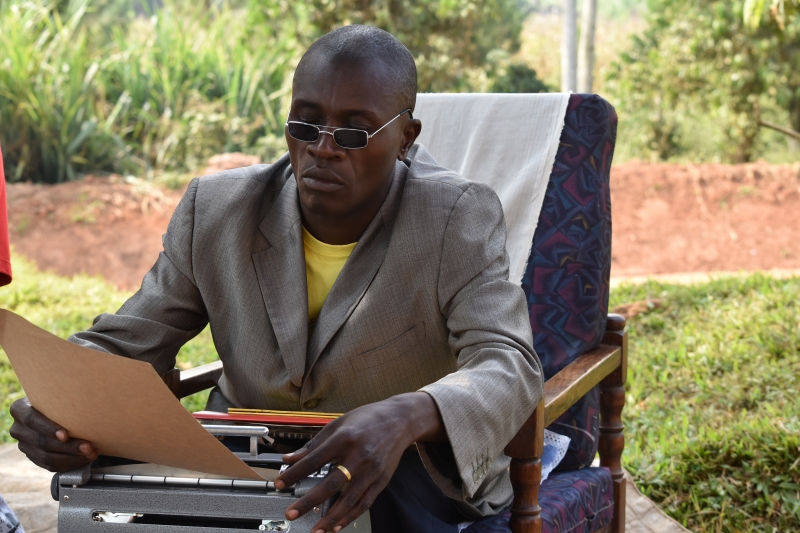 Chivuvu savings and credit group is a social fund group located in the Mityana District of the Central Region of Uganda. Maico Kaiondo, who is blind, is the chairperson of the group. He is a respected member of the community, model farmer, and trader in Chivuvu village. He has his farm, goat yard, piggery, chicken and other poultry, and a small eucalyptus forest.

"The social fund group has 20 members. We have the committee that leads the group and I am the chairperson. All these people have abilities and this year they put their trust in me to be the chairperson. The rule stipulates that you must become the chair for a one year term. We have a written constitution which we follow as a group. We encourage our members to continue training. I personally have obtained two certificates. We are farmers, we are traders and we want to continue progressing. "

He added: "We visit other farmers who have benefitted from SG 2000, and we adopt the technologies that we see SG 2000 promoting among our farmers. On 4 July last year, we went to Bulera county, a visit organized by SG 2000, to learn and share with other farmers. We were excited by this. The members benefited a lot from the visit. Now we are preparing all our land in the SG 2000 way. We are going farm two acres of maize. We are going to plant in rows and we shall also use fertilizers. We shall grow maize using the best seeds so we can harvest large quantities and be able to prosper. What we have also agreed to do is to buy a maize sheller through our savings which we shall also use for business. We will therefore provide services within the sub-county and other counties."

This is Maico Kaiondo, "blind but able!" according to his own words.
Disability is not inability….and Maico Kaiondo proves the point.

SAA Publications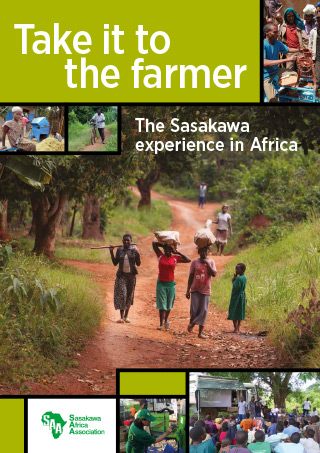 September.23.2016
Electronic version of SAA History Book is available here.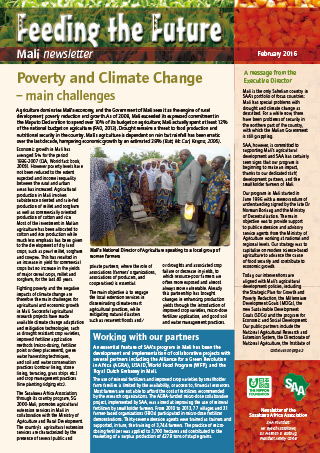 September.23.2016
Electronic versions of Feeding the Future are available here.
To be kept informed of Feeding the Future updates and news via e-mail or to order printed copies, please use our contact form here.