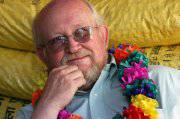 November.23.2011
It is with deepest sadness and regret that the Sasakawa Africa Association (SAA) announces the untimely death of Christopher R. Dowswell, Executive Director - Programs. Chris passed away at his home in Mexico last Saturday, 19 November 2011, at the age of 64.

Chris was aid de camp to Nobel Laureate Dr Norman E. Borlaug, former President of SAA, for 31 years. He joined SAA in 1991; formerly SAA's Director of Communications, he was appointed joint Executive Director in 2009. Following Dr. Borla...
October.30.2011
SAA started a new project in Tigray region, Ethiopia on July 16th, 2011 under the partnership with JICA.Please see the attached Press Release for further information.
October.30.2011
SAA has renewed its website. The new website describes SAA's new program orientation, structure, its activities and more. Please browse it and know more about SAA!
SAA Publications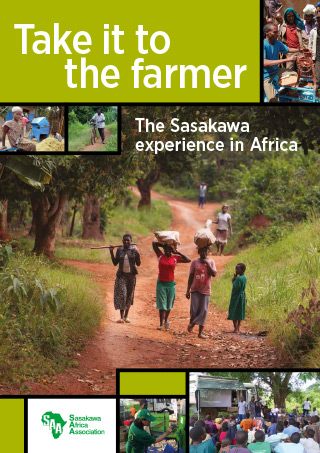 September.23.2016
Electronic version of SAA History Book is available here.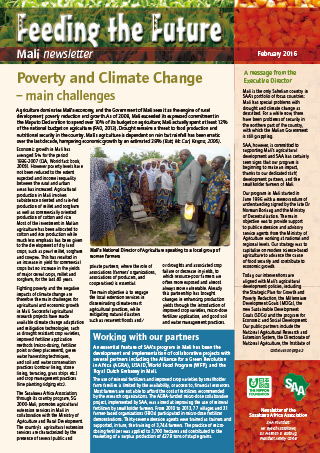 September.23.2016
Electronic versions of Feeding the Future are available here.
To be kept informed of Feeding the Future updates and news via e-mail or to order printed copies, please use our contact form here.